Happy July 4th!
It's Independence Day! Celebrate your freedom from addiction and join us for a cookout on the patio, starting immediately after the noon meetings are complete. We'll be serving up traditional holiday grub: hot dogs, hamburgers, potato salad, coleslaw, chips, watermelon, cake etc.
The festivities will continue until the food is gone.
The usual AA meetings will follow at 3:00, 4:30, 6:00 and 8:30 PM.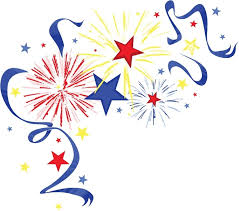 _____________________________________________________________________________
Join us for Fellowship Friday Nights @ DCC!!
Come together with clean and sober friends to have fellowship, games, music and fun!!! The night gets started after the 8:30pm AA meeting and runs from 9:30pm-11:30pm! Please come on out and see just how fun recovery can be!! And why not bring a newcomer too! There is so much to enjoy since getting clean and sober, let's celebrate together!!  Thanks and see you at the Party!
All are welcome!
Also check us out on Facebook for the latest news!
Support DCC